FL Dump Truck
FL dump truck is all about Florida dump truck topics. Do you need to hire a dump truck? Perhaps you are looking for a job as a dump truck driver. FL dump truck is also about dump truck rentals, dump trucks for sale, dump truck companies and more.
We are going to be adding more resources over time, so please visit this site again for more information on Florida dump trucks as we expand our topics and add to the available lists and links to help you. Here are some examples of links and information that may be helpful.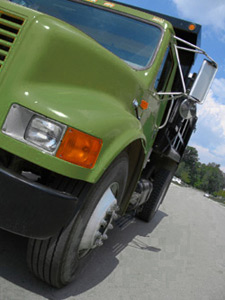 Dump Trucks For Sale
Dump Truck Jobs
Dump Truck For Rent
Dump Truck Companies
Dump Truck Services
Dump Truck Tarps
In addition to information on dump trucks, we will also be providing some safety tips to drivers when it comes to driving near and around dump trucks. At some point, every driver has driven behind a large dump truck. In Florida, especially with all the new construction and building that has gone on over the last several decades, you have driven behind a dump truck filled with some kind of soil, fill dirt, gravel, shell rock and other materials. When a dump truck is hauling materials, it must have the back covered with a tarp. Unfortunately, some times the tarp does not stop debris from falling out and causing damage to windshields and more on the unlucky cars and trucks driving behind them.